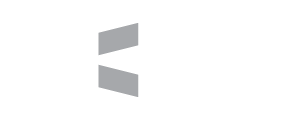 Principi jednakosti i solidarnosti su osnova za izgradnju pravednijeg društva.
Razvoj društva za imperativ mora imati zadovoljenje potreba i ostvarenje potencijala svih ljudi.
Borba za radna prava i javna dobra predstavlja čvorišno mesto otpora narastajućim nejednakostima.
About us
Centre for the Politics of Emancipation (CPE) was established in Belgrade in 2011 with the overall aim to continually provide framework for the analyses and critical perspectives of the current socio-economic conditions and political situation, both in local and global contexts. Our aim is to raise social awareness about the causes of negative social, economic and political conditions which we locate in the capitalist system of social reproduction. Politics of emancipation include all concepts and practices that recognize equality and solidarity as basic principles in building equitable social life. Therefore, we believe that if we want to build a society that will focus on meeting the needs of people and enable full development of the potential of all individuals, democratic socialism should fundamentally be the direction of development.
Primary focus of CPE's work is political education and research. Key activities undertaken by the CPE to confront the prevailing neoliberal ideology include different types of research, educational frameworks and public discussions.
Most of the knowledge being produced in formal educational institutions is in line with the dominant ideological frame and thus enables an adherence to the status quo. There is a huge need for new perspectives that differ and critically analyze contemporary political and economical processes. That is the reason why we established political school "Studies of Socialism". Content of the school covers basic concepts of socialist theory, practical experiences and concrete political and economic proposals, with the aspiration to apply them to the specific local context of Serbian society. In this way we strive to introduce our participants to the current debates central to rethinking socialist alternative today. Additionally, this way the school presents adequate balance between more general theoretical basis and proactive political guidelines.
Also, we organized numerous public events and international conferences which provided a space for open discussions on the issues of contemporary socio-economic and political problems and a range of themes related to economic alternatives and political transformation. In the context of neoliberal hegemony it was of great importance to offer alternative interpretations of the current situation and recent past. The events hosted a large number of relevant international theorists and activists such as: Michael A. Lebowitz, Catherine Samary, Ursula Huws, John Milios, Boris Kagarlitsky, Hilary Wainwright, Asbjørn Wahl, Primož Krašovec, Mario Candeias, Dario Azzellini, Stefanie Hürtgen, Christoph Henning, Joachim Becker, Marica Frangakis, Bhaskar Sunkara, Margit Mayer, Leo Panitch, Sam Gindin, Bercan Aktaş, Anannya Bhattacharjee, Daniel Chávez, Costas Lapavitsas, Éric Toussaint, etc.
All our activities are aimed at enabling a permanent flow of progressive ideas, theoretical concepts, and practices between like-minded individuals, groups, initiatives, organizations and movements on local, regional and international levels. Besides the exchange of knowledge/experience, one of the main goals of the above-mentioned CPE's activities is also to establish a joint platform for the mobilization of potential collaboration between its target groups.
Since 2017 CPE has been a member organization of the Clean Clothes Campaign (CCC) initiative, a global network focusing on the working conditions and empowerment of workers in the garment and footwear industry. You can find out more about working conditions in Serbian factories in the research we produced.
In 2018 CPE became an observer organization within the transform! Europe, the recognised political foundation corresponding to the Party of the European Left (EL).